Windshield Wiper Replacement Service near Orland Park, IL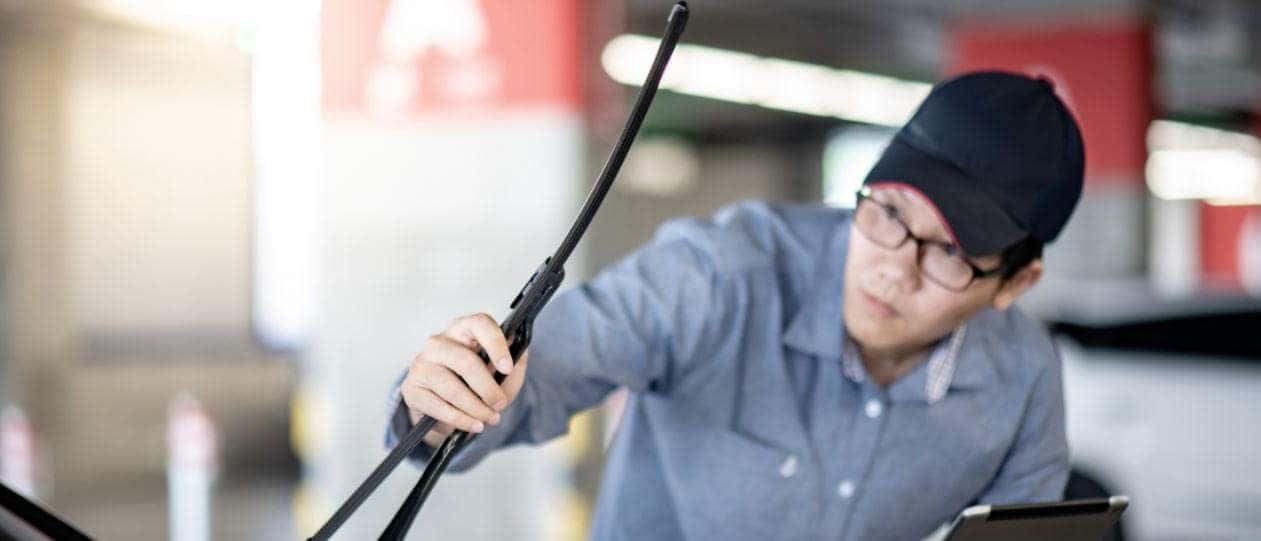 At Arnie Bauer Buick GMC, you'll be able to get routine care and more for your precious set of wheels. One task you certainly shouldn't overlook is a windshield wiper replacement. We'll dive into the benefits of this procedure below, but feel free to give our team a call if you have any questions before scheduling an appointment.
What Are the Benefits of Windshield Wiper Replacements?
Your windshield wipers are an integral part of your vehicle. When you face heavy rain or lots of snow, these components are what ensures you can see the road ahead clearly. Typically constructed from metal with a thin ribbon of rubber or silicone, they are generally expected to wear out over the course of six months. So, if quite a bit of time has passed since you last had your wipers replaced, it's probably a good idea to have them swapped out. As soon as you do, your time on the road will be safer than before!
Warning Signs
At the end of the day, a six-month timeframe is only a loose recommendation. That's because the lifespan of your windshield wipers can change depending on several variables, including the amount they are used and the weather patterns you frequently experience. For instance, hot temperatures can dry out the rubber material. On top of that, if you turn your wipers on when there's a film of frost on your ride, the sharp and uneven edges of the ice can quickly degrade your components. So, if you notice that your vehicle is having trouble clearing your view in certain situations, we suggest making an appointment with our Service Department. You'll also want the attention of our experts if you hear a scraping noise as your wipers move up and down.
Service and Parts Department
Arnie Bauer Buick GMC is here for you if you're in dire need of a windshield wiper replacement. Although you should be aware of the warning signs mentioned above, it's actually best to be proactive when it comes to this task. After all, you don't want to be stuck in even one situation in which you can't see what's ahead of you if you can help it. Plus, since this procedure is an easy one to perform, you likely won't have to wait too long for out team to finish up and hand you back the keys. That being said, you're also welcome to order the components you need from our Parts Department if you'd prefer to handle things on your own.
You can get a windshield wiper replacement service near Orland Park, IL, when you stop by Arnie Bauer Buick GMC. Find us at 5525 Miller Circle Drive in Matteson, IL.