Oil Change Service near Orland Park, IL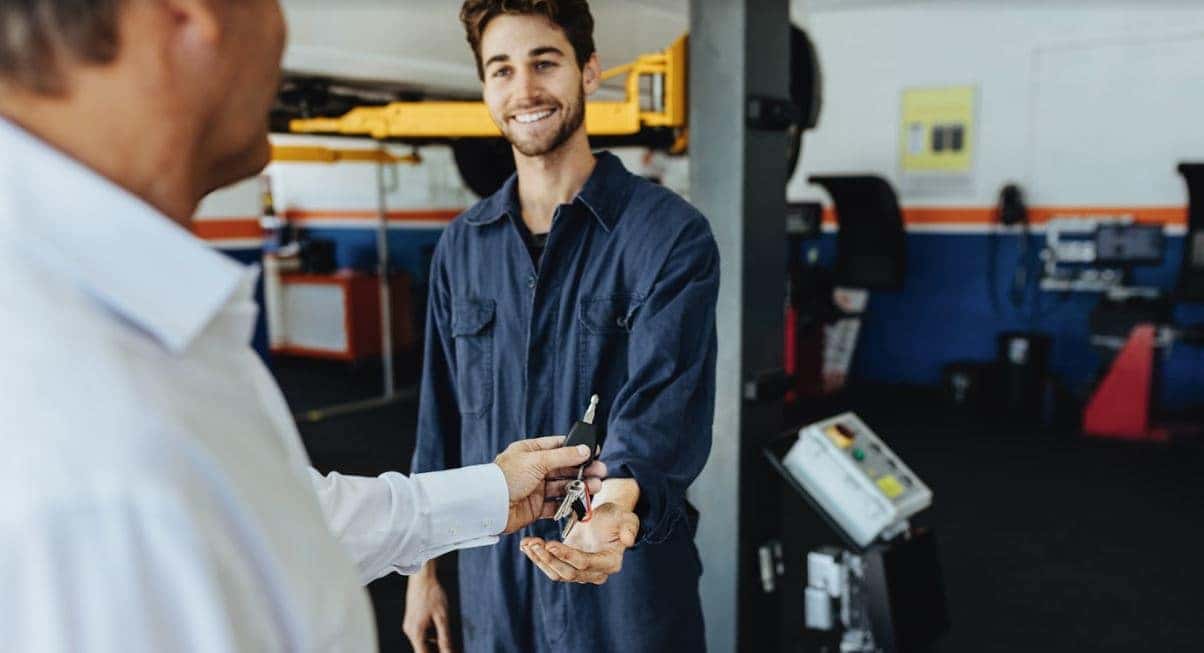 When it comes to routine maintenance, you have a lot to gain by keeping up with oil changes. While it's likely you've heard of the importance of this task already, you may not know the specific details. To get you up to speed, we at Arnie Bauer Buick GMC would like to tell you about the ins and outs of this task as well as why you should visit our Service Department.
Oil Change Service
Right off the bat, let's talk about what an oil change service is and why it's so critical. This amber fluid's main function is to ensure that all the moving components of your engine are able to maneuver seamlessly. Without its help, excess friction would quickly build up, overheating the engine and possibly causing permanent damage. Additionally, oil has the added benefit of removing dirt, grime, and engine residue from sensitive areas. By keeping up with regular changes, your ride will continue performing at peak levels and you'll likely increase the lifespan of your auto.
Timeline and Warning Signs
So, how often should you change out your oil at our Service Department? We'd first recommend that you check your specific ride's Owner's Manual, as this will give you the best information in regards to the timeline you should have this fluid swapped out for. That being said, most mechanics would suggest getting an oil change twice a year. However, you can always perform your own inspection to see the health of this liquid. To do this, simply pull the dipstick out of your engine, wipe off the fluid at the bottom, re-insert it, and remove it once again before looking at the leftover oil. If it's dark with particulates floating around, you'll probably want to stop by our location sooner rather than later.
Our Service Department
We understand that you have a lot of choices when it comes to where you get your vehicle serviced. But, if you're seeking top-notch care, you'll want to plan a visit to Arnie Bauer Buick GMC. Right off the bat, you'll have access to deals and discounts that will help you save more than a buck or two when you get professional care from our team. Additionally, we're always ready to answer any questions you might have. In fact, you can get in direct contact with a member in our Service Department. To top it off, we're open during accommodating hours to ensure you can get the attention you need when you're free.
Get an oil change service near Orland Park, IL, today by stopping by Arnie Bauer Buick GMC. You can find us at 5525 Miller Circle Drive in Matteson, IL. Our team hopes to see you soon!