Challenged Credit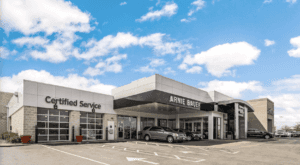 Here at Arnie Bauer, we specialize in helping you get into a new vehicle no matter the circumstances. Whether it is bad credit or no credit at all, our finance team is here to help. Our financing team strives to assist you to get a new vehicle that fits within your budget. What sets us apart from others is our strong relationships with our banks. We use a variety of different banks to get you the best possible loan. We know wanting to purchase one of our vehicles, with no credit or less than perfect credit can be stressful. Do not get discouraged, we will be on your side every step of the way.
Down below we have some FAQ our customers with challenged credit ask. If you do not see your question down below our financing team would love to answer any additional questions.
What type of car can I purchase with bad or no credit?
This depends on the situation! Based upon your credit history we have a variety of lenders that are going to match you up with a car depending on your credit profile. However, we are here to work with you – this is why we use a variety of different lenders!
What is my payment going to be with bad or no credit?
Your payment is going to be based upon your interest rate, and terms of the loan will affect it. Again we use a variety of different lenders to secure the best approval based upon your credit history.
How much of a down payment do I need for a car?
In most cases little to no money down however, we recommend saving up for a down payment to increase your odds of approval. Having a higher down payment will allow you to have a lower interest rate which will lower your payment amount.
Do you need a certain credit score to buy a car?
No, you do not have to have a certain score. We work with a variety of different scores.
Do I need to have a job to buy a car?
Yes, you do need a job or provable source of income such as disability, social security, retirement, etc.
Do I need a co-signer if I have bad credit?
Although it could be extremely helpful, it is not always necessary.