Battery Test and Replacement Service near Frankfort, IL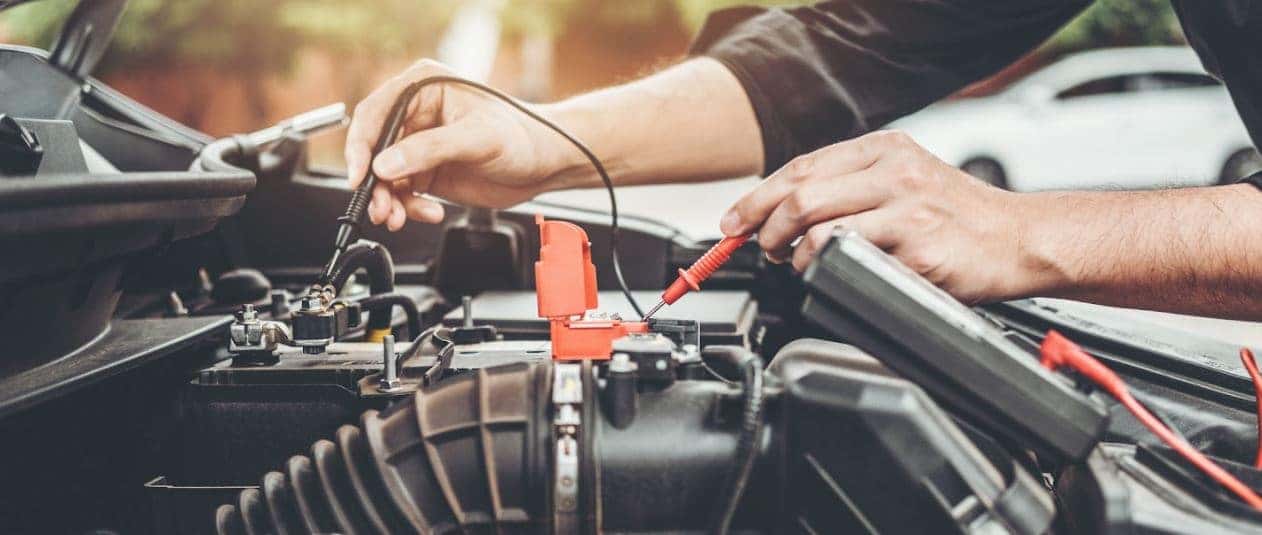 When it's time to get on the road, you won't go far without your car's battery! Make sure that it is in pristine condition by getting it tested or replaced here at Arnie Bauer Buick GMC. For the time being, let's dive into some of the details of this form of vehicle maintenance.
Battery Function
The battery under your vehicle's hood serves many purposes, so we'll start by highlighting a few of them. First of all, when you start your engine, this component sends the spark that ignites the fuel in your powertrain. Without that initial energy, your vehicle will not even be able to set out down the road. Also, with all the modern technology in contemporary automobiles, more strain is put on the battery in your ride. Systems such as touchscreens, speaker setups, and even heated seats require the battery's strength. While your model's alternator uses excess power from the engine to recharge this component, it still needs time to do so. To keep all the parts in your vehicle working, be sure to drop by our dealership regularly!
Time Frame
Are you wondering how long your battery is expected to last? The best way to tell is by checking your vehicle's Owner's Manual and by contacting our Service Center, since the duration varies from one ride to the next. However, these components generally can maintain their maximum charge for two to four years, depending on the age and condition of your automobile. In order to get the most out of your battery, you should avoid making too many short trips. That's because if you drive less than 30 minutes at a time, your alternator doesn't have enough time to compensate for the energy lost from starting the engine. Also, if it is excessively hot or cold outside, consider storing your model in a covered area away from the elements.
Service Center
Has it been a while since you had a team of professionals check out the battery in your set of wheels? Then allow us to help at our Service Center! We are home to trained technicians that will examine your component to see if it is low on charge or needs to be replaced. If we determine that it simply needs to be juiced up, we can do so on your behalf very quickly. Even in the case that your car, truck, or SUV requires an entirely new component, we'll simply swap it out in minutes. We also perform many other routine tasks, such as oil changes and tire rotations. For that reason, it could be beneficial for you to combine your battery maintenance with another service. To get started, either schedule an appointment online or visit us in person.
At Arnie Bauer Buick GMC, we offer a high-quality battery test and replacement service near Frankfort, IL. You can see what our other valued customers thought of us when you view their testimonials.